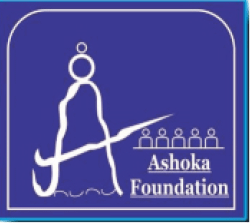 The Ashoka Foundation is one of the leading trusts in India; Ashoka Foundation is a NGO which is devoted to social medical and educational development. It is registered under Govt. of Maharashtra (Regd. no. F.17575) in the year 1995. It has been done lots of work for social, medical, and educational development since last few years successfully. It has good brand image in the minds of people.
We believe that the way to meet this challenge is to encourage initiative by those living and working closest to where problems are located to promote collaboration among the nonprofit, government and business sectors; and to ensure participate by men and women from diverse communities and at all levels society. In our experience, such activities help build common understanding enhance excellence enable people to improve their lives and reinforce their commitment to society.
Apart from IT Literacy Program, We organize various social events like Free Medicine distribution, Blood donation camps, HIV AIDS awareness program, Cancer patient aid program, Mahila Rojgar Yojana, youth Employments program , IT Education program Student Scholarship Program, Free Eye Testing program Free specs distribution and Free Cataract Surgery program, Personality Development Program for the Students etc.
Founded in 1995, The Ashoka foundation operated in a national level. Since its inception it has been an independent, nonprofit organization. The trustees of the foundation set policy and delegate authority to the president and senior staff for the foundation's grant making and operations. Programs officers in India explore opportunists to pursue the foundation goals, formulate strategies and recommend proposals for funding. Since its character stated that its resources should be used "all for the public welfare, "the foundation made grants to many different kinds of schools and organization.
Establishing Engineering College is our prime objective. For Economic growth and prosperity, the need is to produce highly professional and competent Engineers. This could be achieved by imparting quality teaching to Students. Towards this some norms and standard of Engineering Education need to be laid down so as to educate the students with appropriate skills suitable for a rapidly changing industrial scenario.